GRAY NICOLLS ALPHA GEN 1.0 PLAYERS ENGLISH WILLOW CRICKET BAT
Gray Nicolls
Regular price
$490.00 USD
Regular price
$575.00 USD
Sale price
$490.00 USD
Unit price
per
-14% OFF
Sold out
Bat Specifications:
           .     GN Series Bat (100% Genuine )
If you are a club or professional cricketer looking for a beautiful and intimidating cricket bat, the Alpha 1.0 Players cricket bat is perfect.
Play all around the wicket? The mid-to-high middle is perfect for 360 degree batting, with the exaggerated spine helping create a supremely light pick-up.
The Powercurve face enables touch players to get great feel on the bat, finding gaps in the field with ease. That touch will be aided by the zig zag grip, one of our best grips yet.
The sticker colours are quintessentially Gray-Nicolls, with classic chrome, black and white a favourite in our Test families over the years. They sweep down the edge of the bat and build to the bat's epicentre, making an already imposing middle even scarier.
Available from 2lb8oz to 2lb12oz, the Alpha Players bat is finished with an Extratec sheet.
Features: 
Bow: Even - Mid.
Profile: Mid blade profile with exaggerated spine
profile that enhances pick up with no
compromise on size.
Face: Rounded - Powercurve face.
Pick up: Mid to high balance point creates feather light pick up.
Edges: Large edge profile.
Toe: Semi square.
Finish: Extratec sheet, protectoe
Handle: Semi Oval.
Grip: Zig zag, light and grippy.
*images may vary. kindly get in touch with us to get the actual bat images.
Share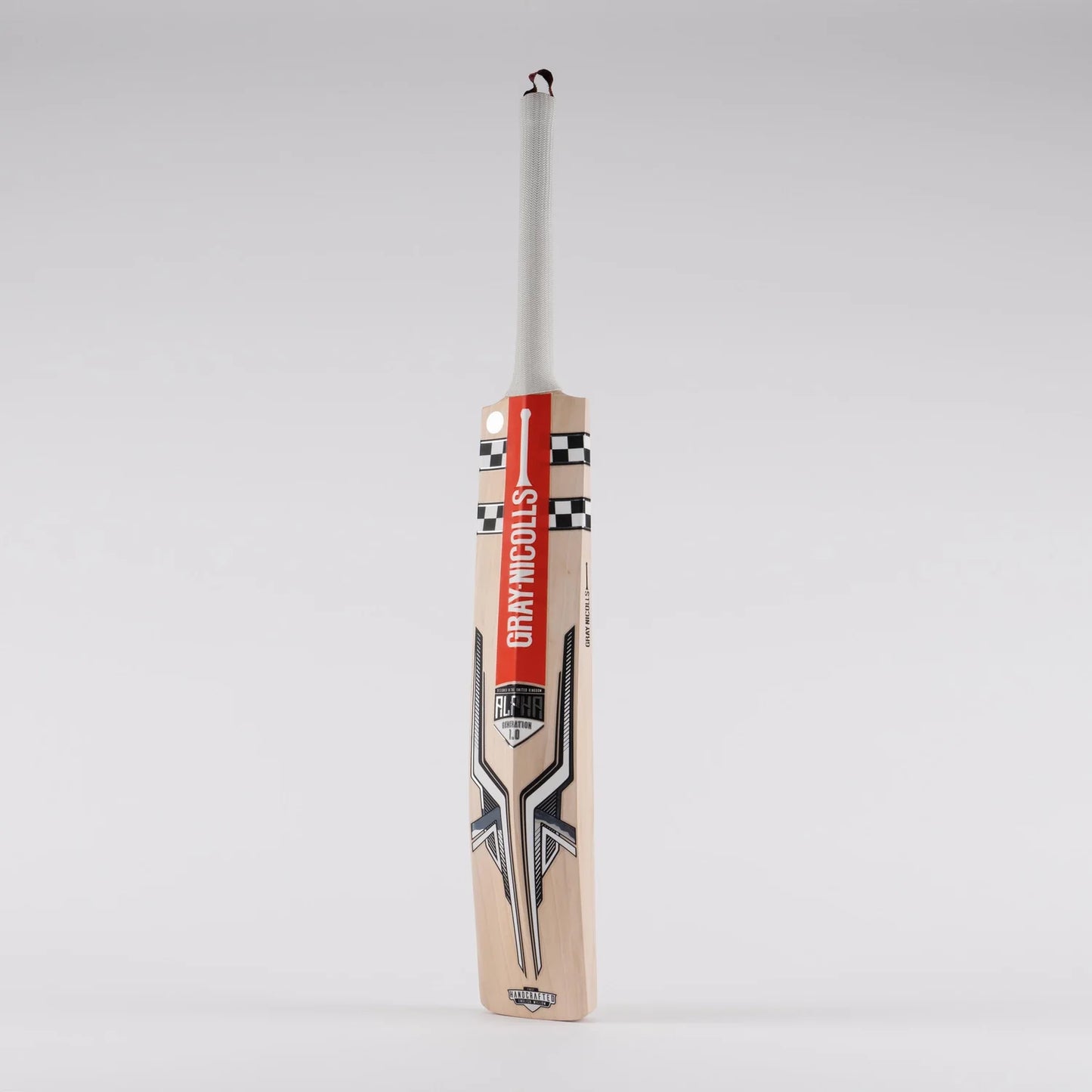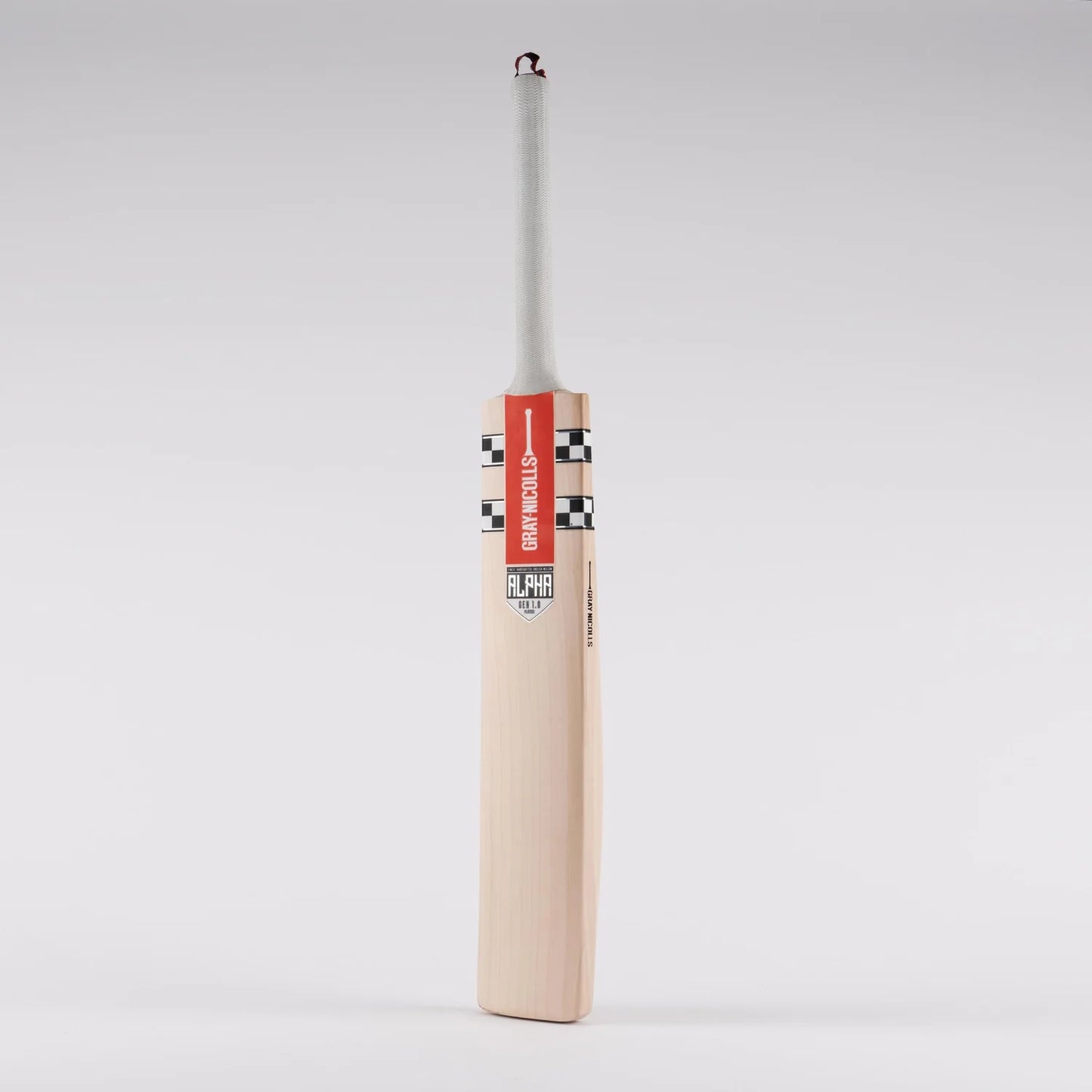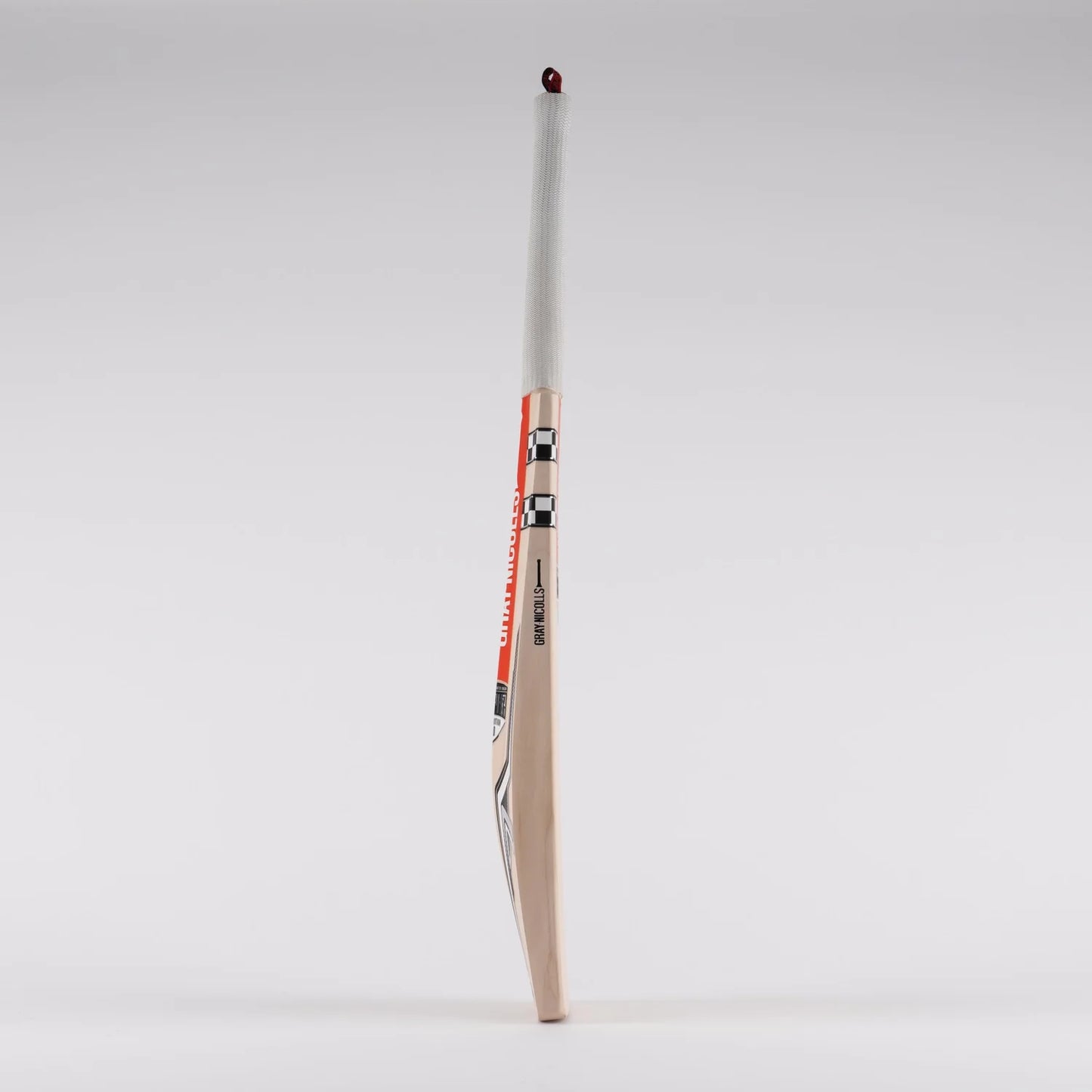 Hassle free returns

Free Shipping With Coupon

Use code 'FREESHIPPING' on orders over 300$. Exclusions apply*

Price Match Guarentee